Getting started:
Call 707-331-5246 or
email LaniLeeMFT<at>gmail<dot>com
to schedule a free 1/2 hour initial consultation.
Easy to find:
Near Downtown Santa Rosa. Close to bus lines.
651 Cherry St.
Santa Rosa, CA
What to expect:
There is off street parking available for clients. Show up at our scheduled appointment time and I will meet you in the waiting room and lead you to my office.
Considerations:
In respect to people with sensitivities, please do not wear scented products to sessions.
Payment options:
Payment is due at the time of service. I accept Cash, Check, or Credit Cards.
I look forward to hearing from you soon.
707-331-5246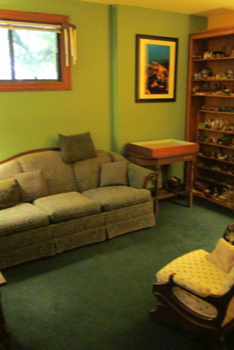 Safety, comfort, support
At our first meeting you will get a chance to share more about your situation and what you are hoping to get from therapy or counseling. This will also provide time to ask any additional questions you may have for me and about my work. And perhaps most importantly, meeting in person will give you a chance to feel out firsthand if I am the right preson to provide you with the safety, comfort, and support you need on your journey towards health and wholeness.
Licence# LMFT51375 707-331-5246 Santa Rosa, CA
Lani Lee, MFT
Contact Information and Office Location