I draw from Mindfulness, Somatics and Relational based approaches to create a space that is collaborative, experiential, and deeply respectful. 
Mindfulness practices help clients to cultivate awareness of the present moment with acceptance, thus providing a background for deeply transformative work. The field of Somatics integrates the body with the mind and opens up a vast resource we all have in our very physicality to move through traumatic situations and transform outdated patterns to ultimately find deep connection with our selves and those around us. Relational therapies view the client as the expert of their own experience thus creating an atmosphere of utmost respect and empathy.
I will not try to change you. I will act as a guide to help you become aware of your current patterns with empathy and explore how they effect you and your life from a holistic perspective- how they both help and hinder you. I will challenge you to find your growth edges and develop resources that will ultimately lead to more choice and more fulfillment.
In order to support the inherent resilience of each client, I often encourage creativity in the therapeutic process in the form of Art Therapy techniques, Drama Therapy techniques, Authentic Movement Practices, and Sandtray work. For adults and children alike, I have found that the creative process has a way of getting to the heart of the matter through metaphor and self expression that is sometimes difficult to come by with words alone, thus setting the stage for deep transformation.
To hear more about how I may be able to help you please call 707-331-5246 to schedule a free 1/2 hour consultation.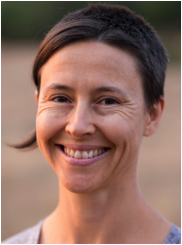 About Lani Lee, LMFT
Lani is a credentialed Mindfulness Based Psychedelic Therapy Guide with a specialty in Cannabis Assisted Psychedelic Therapy through Medicinal Mindfulness' Psychedelic Sitters School, 2019-2021.
Lani graduated from the California Institute of Integral Studies with a Master of Arts in Counseling Psychology with an emphasis on Somatic Psychology in 2008.
She began her MFT Traineeship at the East Bay Agency For Children's Therapeutic Nursery School in Oakland and completed her MFT Internship through the Lomi Psychotherapy Clinic in Santa Rosa. Lani was licensed as a Marriage Family Therapist in April, 2012. She was President of the ReCAMFT Board in 2013.
Lani received her Bachelor of Arts in Theater Arts from UC Santa Cruz in 2003. She is a Certified Massage Practitioner from Twin Lakes College of the Healing Arts in Santa Cruz since 2003 and has continued her bodywork training with Myofascial Release, Cranial Sacral, Reiki, and Spiritual Massage. Lani is a lifelong student of Somatics: the study of the living body. She continues her exploration through Yoga, Dance, Movement, Meditation, Somatic Awareness, Bodywork, and Nature Exploration.
Lani Lee, MFT
Somatic Psychotherapist